Musical instruments of the Carpathians - opening of a unique exhibition in Piwniczna-Zdrój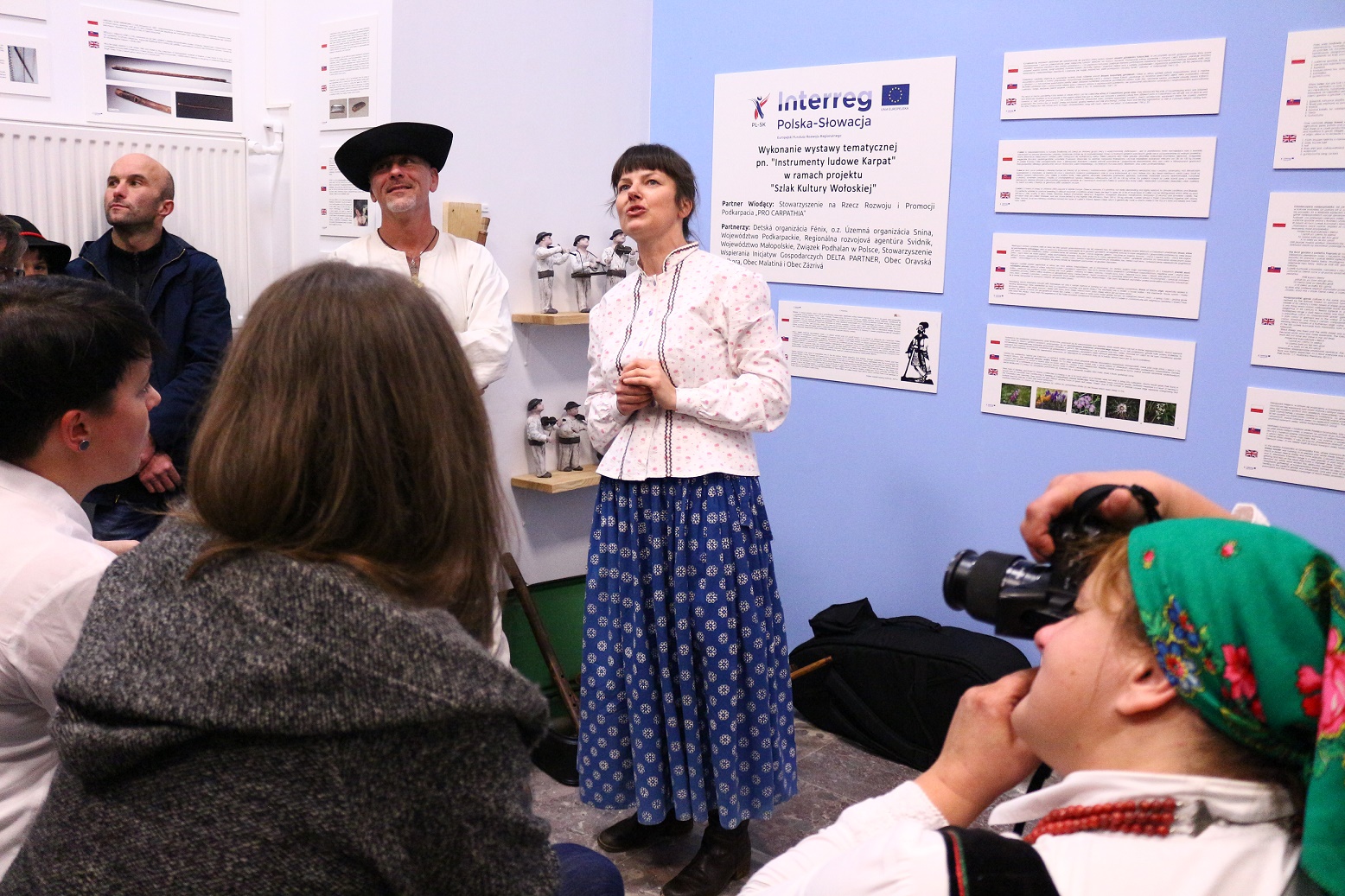 On November 14, 2018, at the Culture Center in Piwniczna-Zdrój, the ceremonial opening of the exhibition dedicated to folk instruments of the Carpathians took place. The special guest of the opening was Michał Smetanka - a well-known Slovak musicologist and multi-instrumentalist, who together with the gathered youth played a unique concert on the presented instruments. The event was hosted by Monika Florek, the originator of the exhibition, who has been working for years for the protection and promotion of the culture of the highlanders of the nadpady region. The exhibition is distinguished by its interactive character, while visiting, you can not only see and hear the sound of old pastoral instruments, but try yourself and play them yourself. Therefore, it is an attractive space for conducting lessons and demonstrations for children and adolescents.

The exhibition was implemented by the Lesser Poland Voivodeship as part of the project entitled "Wołoska Culture Trail", co-financed by the Interreg VA Cross-Border Cooperation Program Poland - Slovakia 2014 - 2020. The exhibition can be visited during the working hours of the Culture Center in Piwniczna-Zdrój.