Przewodnik Szlak Kultury Wołoskiej - wersja angielska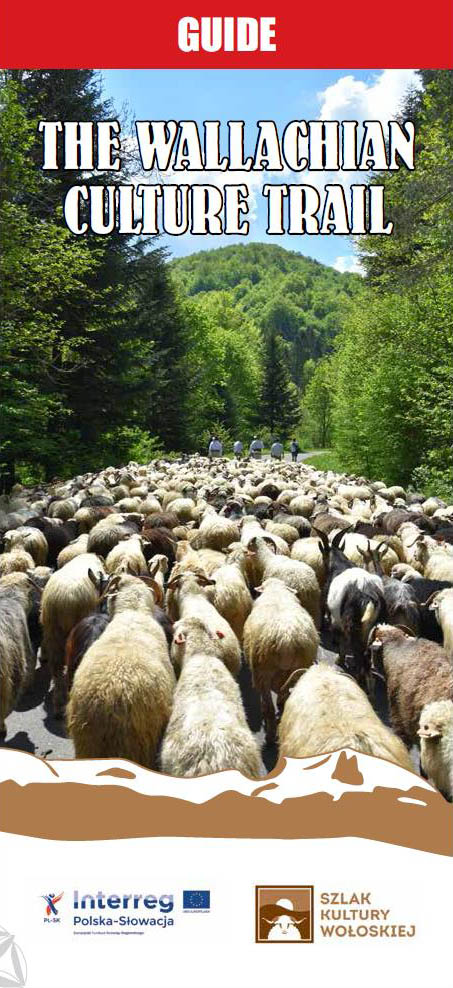 Pobierz publikację
The Wallachian Culture Trail is a reconstruction of the traces of Wallachian pastoral activity in the Carpathian Mountains, on the Polish-Slovakian border, where for hundreds of years sheep grazing was a decisive factor in human economy. Pastoralism had a dominant influence on the development of material and spiritual culture of the people settled here. Today, the memory of this disappears very quickly, which leads to the disappearance of the common regional identity of the borderland. The Wallachian Culture Trail carries a message about the cultural community of the Carpathian and Balkan people. It has a special role in
shaping the attitude of openness, building mutual contacts, exchange of knowledge and experience. The Wallachian Culture Trail is a testimony to the unity of the highlanders, open to all those who are interested in the culture and nature of the borderland.

The Wallachian Culture Trail was created under the same name within the framework of the Cross-Border Cooperation Programme Poland-Slovakia Interreg V-A 2014- 2020. However, the concept of the Wallachian Culture Trail was already born at the beginning of this century in the Rural Cultural Centre in Ochotnica Górna, with the support of the local branch of the Highlanders' Association and academic circles of Kraków's universities. For the first time it materialised in the form of a description, maps, field charts and then scientific publications in 2007-2008. The "Wallachian Culture Trail" project is an extension of the area of activity to the whole Carpathian region in Poland and Slovakia.
Współfinansowane przez Unię Europejską z Europejskiego Funduszu Rozwoju Regionalnego w ramach
Programu Współpracy Transgranicznej Interreg V-A Polska-Słowacja 2014-2020